ELEANOR
Molecular epidemiology of vascular and brain disorders
Dr. David-Alexandre TREGOUET, ELEANOR Director
Pr. Stéphanie DEBETTE, ELEANOR Deputy Director
Details
Centre de recherche INSERM U1219
Université de Bordeaux, ISPED case 11
146 rue Léo-Saignat 33076 BORDEAUX cedex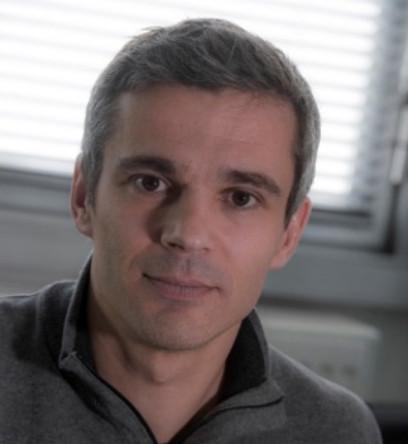 Dr. David-Alexandre Trégouët
PhD, ELEANOR director
Holder of a PhD in Public Health (1999), with strong emphasis on genetic epidemiology, his research career started with the development of statistical methods to analyze family data as well as genetic polymorphisms in the context of candidate association studies.
> Read more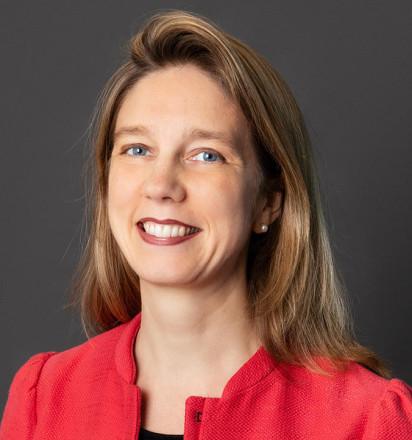 Pr. Stéphanie Debette
MD, PhD, BPH Director, ELEANOR Deputy Director
Stéphanie Debette, MD PhD, is Professor of Epidemiology/Public Health at the university of Bordeaux and practicing Neurologist at Bordeaux University Hospital.
> Read more
Objectives
The purpose of our research is to identify groups of individuals who are at high risk of developing three common and tightly linked neurological and vascular conditions, dementia, stroke and venous thrombosis, to discover novel etiological factors and therapeutic targets, and to propose more personalized preventive strategies through improved risk stratification.
Research areas
Our research program relies on major components:
Large-scale epidemiological and clinical cohorts coupled with biosamples;
The deployment of cutting-edge high-throughput technologies for deep molecular phenotyping;
The application of advanced statistical methodologies;
A group of experts in molecular-clinical epidemiology;
A widespread network of collaborators that enables us to contribute to the functional characterization of the identified biomarkers.
Our project is focusing on three inter-related clinical outcomes, cognitive impairment / dementia, stroke, and thrombosis and is organized around 4 themes:
Find out more
2021 Key Publications
Sargurupremraj M, Suzuki H, Jian X, Sarnowski C, Evans TE, Bis JC, Eiriksdottir G, Sakaue S, Terzikhan N, Habes M, Zhao W, Armstrong NJ, Hofer E, Yanek LR, Hagenaars SP, Kumar RB, van den Akker EB, McWhirter RE, Trompet S, Mishra A, Saba Y, Satizabal CL, Beaudet G, Petit L, Tsuchida A, Zago L, Schilling S, Sigurdsson S, Gottesman RF, Lewis CE, Aggarwal NT, Lopez OL, Smith JA, Valdes Hernandez MC, van der Grond J, Wright MJ, Knol MJ, Dorr M, Thomson RJ, Bordes C, Le Grand Q, Duperron MG, Smith AV, Knopman DS, Schreiner PJ, Evans DA, Rotter JI, Beiser AS, Maniega SM, Beekman M, Trollor J, Stott DJ, Vernooij MW, Wittfeld K, Niessen WJ, Soumare A, Boerwinkle E, Sidney S, Turner ST, Davies G, Thalamuthu A, Volker U, van Buchem MA, Bryan RN, Dupuis J, Bastin ME, Ames D, Teumer A, Amouyel P, Kwok JB, Bulow R, Deary IJ, Schofield PR, Brodaty H, Jiang J, Tabara Y, Setoh K, Miyamoto S, Yoshida K, Nagata M, Kamatani Y, Matsuda F, Psaty BM, Bennett DA, De Jager PL, Mosley TH, Sachdev PS, Schmidt R, Warren HR, Evangelou E, Tregouet DA, International Network against Thrombosis C, International Headache Genomics C, Ikram MA, Wen W, DeCarli C, Srikanth VK, Jukema JW, Slagboom EP, Kardia SLR, Okada Y, Mazoyer B, Wardlaw JM, Nyquist PA, Mather KA, Grabe HJ, Schmidt H, Van Duijn CM, Gudnason V, Longstreth WT, Jr., Launer LJ, Lathrop M, Seshadri S, Tzourio C, Adams HH, Matthews PM, Fornage M, Debette S. Cerebral small vessel disease genomics and its implications across the lifespan. Nat Commun. 2020 Dec 8;11(1):6285. https://doi.org/10.1038/s41467-020-19111-2
Goumidi L, Thibord F, Wiggins KL, Li-Gao R, Brown MR, van Hylckama Vlieg A, Souto JC, Soria JM, Ibrahim-Kosta M, Saut N, Daian D, Olaso R, Amouyel P, Debette S, Boland A, Bailly P, Morrison AC, Mook-Kanamori DO, Deleuze JF, Johnson A, de Vries PS, Sabater-Lleal M, Chiaroni J, Smith NL, Rosendaal FR, Chasman DI, Tregouet DA, Morange PE. Association between ABO haplotypes and the risk of venous thrombosis: impact on disease risk estimation. Blood. 2021 Apr 29;137(17):2394-402. https://doi.org/10.1182/blood.2020008997
Harris WS, Tintle NL, Imamura F, Qian F, Korat AVA, Marklund M, Djousse L, Bassett JK, Carmichael P-H, Chen Y-Y, Hirakawa Y, Kupers LK, Laguzzi F, Lankinen M, Murphy RA, Samieri C, Senn MK, Shi P, Virtanen JK, Brouwer IA, Chien K-L, Eiriksdottir G, Forouhi NG, Geleijnse JM, Giles GG, Gudnason V, Helmer C, Hodge A, Jackson R, Khaw K-T, Laakso M, Lai H, Laurin D, Leander K, Lindsay J, Micha R, Mursu J, Ninomiya T, Post W, Psaty BM, Riserus U, Robinson JG, Shadyab AH, Snetselaar L, Sala-Vila A, Sun Y, Steffen LM, Tsai MY, Wareham NJ, Wood AC, Wu JHY, Hu F, Sun Q, Siscovick DS, Lemaitre RN, Mozaffarian D. Blood n-3 fatty acid levels and total and cause-specific mortality from 17 prospective studies. Nat Commun. 2021 Apr 22;12(1):2329. https://doi.org/10.1038/s41467-021-22370-2
Le Grand Q, Satizabal CL, Sargurupremraj M, Mishra A, Soumare A, Laurent A, Crivello F, Tsuchida A, Shin J, Macalli M, Singh B, Beiser AS, DeCarli C, Fletcher E, Paus T, Lathrop M, Adams HHH, Bis JC, Seshadri S, Tzourio C, Mazoyer B, Debette S. Genomic Studies Across the Lifespan Point to Early Mechanisms Determining Subcortical Volumes. Biol Psychiatry Cogn Neurosci Neuroimaging. 2021 Oct 23. https://doi.org/10.1016/j.bpsc.2021.10.011
Lefevre-Arbogast S, Hejblum BP, Helmer C, Klose C, Manach C, Low DY, Urpi-Sarda M, Andres-Lacueva C, Gonzalez-Dominguez R, Aigner L, Altendorfer B, Lucassen PJ, Ruigrok SR, De Lucia C, Du Preez A, Proust-Lima C, Thuret S, Korosi A, Samieri C. Early signature in the blood lipidome associated with subsequent cognitive decline in the elderly: A case-control analysis nested within the Three-City cohort study. EBioMedicine. 2021 Feb;64:103216. https://doi.org/10.1016/j.ebiom.2021.103216
Morange PE, Peiretti F, Gourhant L, Proust C, Soukarieh O, Pulcrano-Nicolas AS, Saripella GV, Stefanucci L, Lacroix R, Ibrahim-Kosta M, Lemarie CA, Frontini M, Alessi MC, Tregouet DA, Couturaud F. A rare coding mutation in the MAST2 gene causes venous thrombosis in a French family with unexplained thrombophilia: The Breizh MAST2 Arg89Gln variant. PLoS Genet. 2021 Jan 19;17(1):e1009284. https://doi.org/10.1371/journal.pgen.1009284
Razzaq M, Iglesias MJ, Ibrahim-Kosta M, Goumidi L, Soukarieh O, Proust C, Roux M, Suchon P, Boland A, Daiain D, Olaso R, Havervall S, Thalin C, Butler L, Deleuze JF, Odeberg J, Morange PE, Tregouet DA. An artificial neural network approach integrating plasma proteomics and genetic data identifies PLXNA4 as a new susceptibility locus for pulmonary embolism. Sci Rep. 2021 Jul 7;11(1):14015. https://doi.org/10.1038/s41598-021-93390-7
Samieri C, Yassine HN, Melo van Lent D, Lefevre-Arbogast S, van de Rest O, Bowman GL, Scarmeas N. Personalized nutrition for dementia prevention. Alzheimers Dement. 2021 Nov 10. https://doi.org/10.1002/alz.12486
Thomas A, Crivello F, Mazoyer B, Debette S, Tzourio C, Samieri C. Fish Intake and MRI Burden of Cerebrovascular Disease in Older Adults. Neurology. 2021 Nov 30;97(22):e2213-e22. https://doi.org/10.1212/WNL.0000000000012916
Bordes C, Sargurupremraj M, Mishra A, Debette S. Genetics of common cerebral small vessel disease. Nat Rev Neurol. 2022 Feb;18(2):84-101. https://doi.org/10.1038/s41582-021-00592-8
Mishra A, Duplaa C, Vojinovic D, Suzuki H, Sargurupremraj M, Zilhao NR, Li S, Bartz TM, Jian X, Zhao W, Hofer E, Wittfeld K, Harris SE, van der Auwera-Palitschka S, Luciano M, Bis JC, Adams HHH, Satizabal CL, Gottesman RF, Gampawar PG, Bulow R, Weiss S, Yu M, Bastin ME, Lopez OL, Vernooij MW, Beiser AS, Volker U, Kacprowski T, Soumare A, Smith JA, Knopman DS, Morris Z, Zhu Y, Rotter JI, Dufouil C, Valdes Hernandez M, Munoz Maniega S, Lathrop M, Boerwinkle E, Schmidt R, Ihara M, Mazoyer B, Yang Q, Joutel A, Tournier-Lasserve E, Launer LJ, Deary IJ, Mosley TH, Amouyel P, DeCarli CS, Psaty BM, Tzourio C, Kardia SLR, Grabe HJ, Teumer A, van Duijn CM, Schmidt H, Wardlaw JM, Ikram MA, Fornage M, Gudnason V, Seshadri S, Matthews PM, Longstreth WT, Couffinhal T, Debette S. Gene-mapping study of extremes of cerebral small vessel disease reveals TRIM47 as a strong candidate. Brain. 2022 May 2. https://doi.org/10.1093/brain/awab432