EPICENE
EPIdemiology of Cancer and EnviroNmental Exposures
Pr. Isabelle BALDI, MD, PhD, EPICENE Director
Dr. Alain MONNEREAU, MD, PhD, EPICENE Deputy Director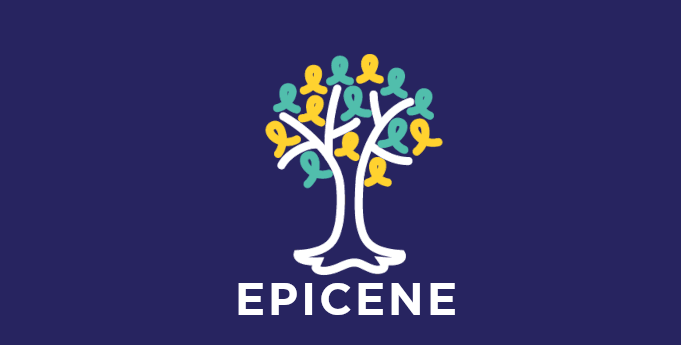 Details
Centre de recherche INSERM U1219
Université de Bordeaux – ISPED case 11
146 rue Léo-Saignat 33076 BORDEAUX cedex
Contact
Sabrina Constant
Christel Dantas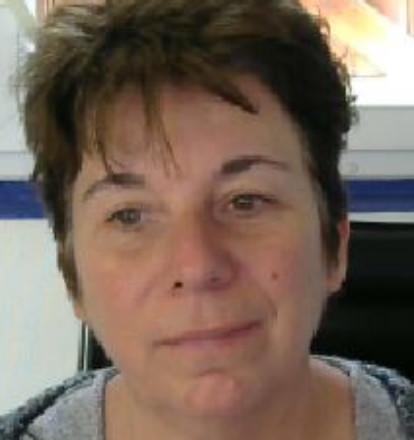 Pr. Isabelle Baldy
MD, PhD, EPICENE Director
Isabelle Baldi is the head of the EPICENE team of the BPH INSERM center (INSERM U1219).
> Read more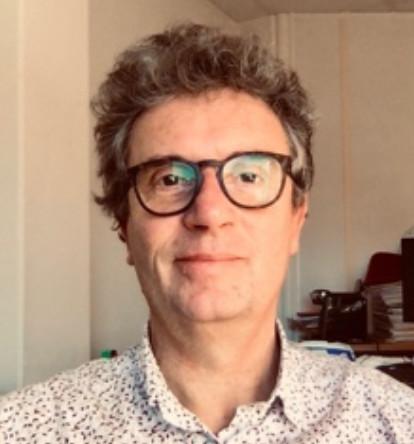 Dr. Alain Monnereau
MD, PhD, EPICENE Deputy director
Alain Monnereau is a senior medical doctor specialized in epidemiology with significant research and leadership experiences within global organizations in cancer surveillance, epidemiology and public health.
> Read more
Objectives
EPICENE's research is focused on cancers and their environmental and occupational determinants. Our projects address methodological challenges in a multidisciplinary approach with the aim of expanding knowledge on cancer survival and its determinants, developing new approaches to estimate life-long environmental exposures (Exposome concept), understanding the role of environment and work in the occurrence of some cancers.
Research areas
Theme 1: Cancer survival: improving knowledge, detecting frail individuals, identifying surrogate endpoints.
Even though survival rates have improved for the main cancers in the past decades, they remain highly variable depending on the cancer site and a large range of parameters. We develop efforts to better understand the factors associated with better survival for cancer patients. Thanks to our involvement in population-based cancer registries, we generate new data on cancer survival and its determinants (treatments, comorbidities, care practices, palliative care) for several cancer types (chronic myeloid leukemia, breast cancer, lymphoma through the REALYSA cohort study …).
We pay particular attention to the frail people, for whom efforts of detection and prevention are strongly needed, including elderly people whose number will rapidly increase in the next decades.
We develop new tools to be used in detection programs and we investigate cancer literacy in elderly cancer patients.
Our efforts also focus on strategies for improving cancer screening strategies (organized mass screening and others). We also develop new biostatistical approaches to assess treatment efficacy and patients survival in randomized controlled trials but also in real life settings.
Theme 2: Methods in environmental and occupational exposures: the exposome concept
Our research aims to improve the knowledge of levels and determinants of exposures to some major contaminants with field measurements in order to identify the main determinants of exposure (usable in retrospective questionnaires and in large population cohorts).
Find out more
2021 Key Publications
Baldi I, Carles C, Blanc-Lapierre A, Fabbro-Peray P, Druet-Cabanac M, Boutet-Robinet E, Soulat JM, Bouvier G, Lebailly P, Group P. A French crop-exposure matrix for use in epidemiological studies on pesticides: PESTIMAT. J Expo Sci Environ Epidemiol. 2017 Jan;27(1):56-63. https://doi.org/10.1038/jes.2015.72
Carles C, Bouvier G, Esquirol Y, Piel C, Migault L, Pouchieu C, Fabbro-Peray P, Lebailly P, Baldi I. Residential proximity to agricultural land and risk of brain tumor in the general population. Environ Res. 2017 Nov;159:321-30. https://doi.org/10.1016/j.envres.2017.08.025
Piel C, Pouchieu C, Tual S, Migault L, Lemarchand C, Carles C, Boulanger M, Gruber A, Rondeau V, Marcotullio E, Lebailly P, Baldi I, group A. Central nervous system tumors and agricultural exposures in the prospective cohort AGRICAN. Int J Cancer. 2017 Nov 01;141(9):1771-82. https://doi.org/10.1002/ijc.30879
Allemani C, Matsuda T, Di Carlo V, Harewood R, Matz M, Niksic M, Bonaventure A, Valkov M, Johnson CJ, Esteve J, Ogunbiyi OJ, Azevedo ESG, Chen WQ, Eser S, Engholm G, Stiller CA, Monnereau A, Woods RR, Visser O, Lim GH, Aitken J, Weir HK, Coleman MP. Global surveillance of trends in cancer survival 2000-14 (CONCORD-3): analysis of individual records for 37 513 025 patients diagnosed with one of 18 cancers from 322 population-based registries in 71 countries. Lancet. 2018 Mar 17;391(10125):1023-75. https://doi.org/10.1016/s0140-6736(17)33326-3
Bellera C, Proust-Lima C, Joseph L, Richaud P, Taylor J, Sandler H, Hanley J, Mathoulin-Pelissier S. A two-stage model in a Bayesian framework to estimate a survival endpoint in the presence of confounding by indication. Stat Methods Med Res. 2018 Apr;27(4):1271-81. https://doi.org/10.1177/0962280216660127
Galvin A, Helmer C, Coureau G, Amadeo B, Joly P, Sabathe C, Monnereau A, Baldi I, Rainfray M, Soubeyran P, Delva F, Mathoulin-Pelissier S. Determinants of cancer treatment and mortality in older cancer patients using a multi-state model: Results from a population-based study (the INCAPAC study). Cancer Epidemiol. 2018 Aug;55:39-44. https://doi.org/10.1016/j.canep.2018.04.013
Piel C, Pouchieu C, Migault L, Beziat B, Boulanger M, Bureau M, Carles C, Gruber A, Lecluse Y, Rondeau V, Schwall X, Tual S, Lebailly P, Baldi I, group A. Increased risk of central nervous system tumours with carbamate insecticide use in the prospective cohort AGRICAN. Int J Epidemiol. 2019 Nov 23;48(2):512-26. https://doi.org/10.1093/ije/dyy246
Amadeo B, Penel N, Coindre JM, Ray-Coquard I, Ligier K, Delafosse P, Bouvier AM, Plouvier S, Gallet J, Lacourt A, Coureau G, Monnereau A, Mathoulin-Pelissier S, Desandes E. Incidence and time trends of sarcoma (2000-2013): results from the French network of cancer registries (FRANCIM). BMC Cancer. 2020 Mar 6;20(1):190. https://doi.org/10.1186/s12885-020-6683-0
Frasca M, Sabathe C, Delaloge S, Galvin A, Patsouris A, Levy C, Mouret-Reynier MA, Desmoulins I, Vanlemmens L, Bachelot T, Goncalves A, Perotin V, Uwer L, Frenel JS, Ferrero JM, Bouleuc C, Eymard JC, Dieras V, Leheurteur M, Petit T, Dalenc F, Jaffre A, Chevrot M, Courtinard C, Mathoulin-Pelissier S. Palliative care delivery according to age in 12,000 women with metastatic breast cancer: Analysis in the multicentre ESME-MBC cohort 2008-2016. Eur J Cancer. 2020 Sep;137:240-9. https://doi.org/10.1016/j.ejca.2020.07.007
Ghesquières H, Rossi C, Cherblanc F, Le Guyader-Peyrou S, Bijou F, Sujobert P, Fabbro-Peray P, Bernier A, Belot A, Chartier L, Fornecker LM, Baldi I, Bouabdallah K, Laurent C, Oberic L, Morineau N, Le Gouill S, Morschhauser F, Haioun C, Damaj G, Guidez S, Labouré G, Fitoussi O, Lebras L, Gressin R, Salles G, Ysebaert L, Monnereau A. A French multicentric prospective prognostic cohort with epidemiological, clinical, biological and treatment information to improve knowledge on lymphoma patients: study protocol of the "REal world dAta in LYmphoma and survival in adults" (REALYSA) cohort. BMC Public Health. 2021 Mar 2;21(1):432. https://doi.org/10.1186/s12889-021-10433-4
Monnereau A; EUROCARE-5 Working Group. Survival variations by country and age for lymphoid and myeloid malignancies in Europe 2000-2007: Results of EUROCARE-5 population-based study. Eur J Cancer 2015: 51(15) : 2254–2268