LEHA
Lifelong Exposures Health & Aging
Dr. Cécile DELCOURT, PhD, Research Director at Inserm, LEHA Director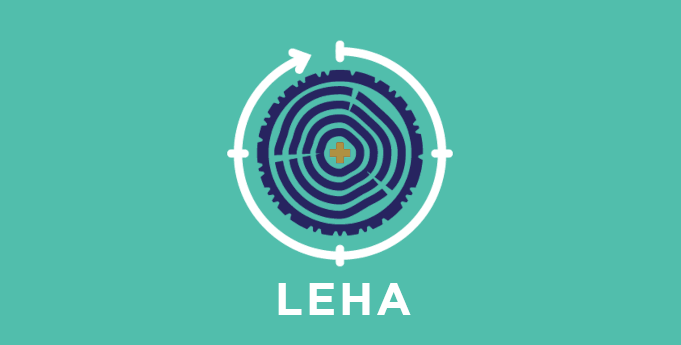 Details
Centre de recherche INSERM U1219
Université de Bordeaux, ISPED
146 rue Léo-Saignat
33076 BORDEAUX cedex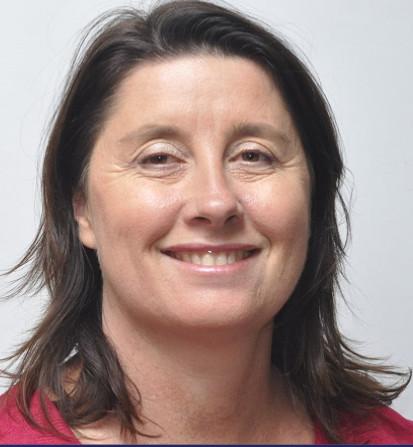 Dr Cécile Delcourt
PhD, LEHA Director
Cécile Delcourt, has a PhD in statistics and public health and is senior researcher at Inserm U1219-Bordeaux Population Health Research Center, where she leads the LEHA (Lifelong Exposures, Health and Aging) research group.
> Read more
Objectives
The objective of team LEHA is to study age-related diseases, in particular of the brain (dementia, Alzheimer's disease) and of the eye (age-related macular degeneration, glaucoma), using a lifelong approach, and focusing on shared mechanisms and exposures, in order to define strategies for the prevention of age-related functional loss and the promotion of healthy aging.
Research area
We study populations of different ages (elderly, middle-aged, young), in prospective designs allowing for the study of slow long-term processes, and using early biomarkers (in particular eye and brain imaging) allowing for the early detection of health-related effects of exposures.
As age-related diseases share common mechanisms, common consequences and interact with each other, aging is considered as a global state promoting the occurrence of diseases. Models of aging are mainly neurological diseases (cognitive decline and dementia/Alzheimer) and eye diseases (mainly age-related macular degeneration (AMD) and glaucoma), but also extend to other health endpoints, such as diabetes, kidney disease or physical performance.
Our research is based on population-based cohorts that we have been conducting in elderly populations for more than 30 years: the PAQUID cohort (n=3777, followed since 1988) and the 3C Study (n=9294 including 2104 in Bordeaux, followed since 1999), and its ancillary ophthalmological study in Bordeaux Alienor (n=963, followed since 2006).
Find out more
Main publications
Acar N, Merle BMJ, Ajana S, He Z, Gregoire S, Hejblum BP, Martine L, Buaud B, Bron AM, Creuzot-Garcher CP, Korobelnik JF, Berdeaux O, Jacqmin-Gadda H, Bretillon L, Delcourt C, Biomarkers of Lipid S, metabolism in Retinal ageing Study G. Predicting the retinal content in omega-3 fatty acids for age-related macular-degeneration. Clin Transl Med. 2021 Jul;11(7):e404. https://doi.org/10.1002/ctm2.404
Ajana S, Cougnard-Gregoire A, Colijn JM, Merle BMJ, Verzijden T, de Jong P, Hofman A, Vingerling JR, Hejblum BP, Korobelnik JF, Meester-Smoor MA, Ueffing M, Jacqmin-Gadda H, Klaver CCW, Delcourt C, Consortium E-R. Predicting Progression to Advanced Age-Related Macular Degeneration from Clinical, Genetic, and Lifestyle Factors Using Machine Learning. Ophthalmology. 2021 Apr;128(4):587-897. https://doi.org/10.1016/j.ophtha.2020.08.031
Andre P, Pais de Barros JP, Mj Merle B, Samieri C, Helmer C, Delcourt C, Feart C. Mediterranean diet and prudent diet are both associated with low circulating esterified 3-hydroxy fatty acids, a proxy of LPS burden, among older adults. Am J Clin Nutr. 2021 Sep 1;114(3):1080-91. https://doi.org/10.1093/ajcn/nqab126
Linard M, Baillet M, Letenneur L, Garrigue I, Catheline G, Dartigues JF, Peres K, Helmer C. Herpes simplex virus, early neuroimaging markers and incidence of Alzheimer's disease. Transl Psychiatry. 2021 Jul 31;11(1):414. https://doi.org/10.1038/s41398-021-01532-2
Merle BMJ, Cougnard-Gregoire A, Korobelnik JF, Schalch W, Etheve S, Rougier MB, Feart C, Samieri C, Delyfer MN, Delcourt C. Plasma Lutein, a Nutritional Biomarker for Development of Advanced Age-Related Macular Degeneration: The Alienor Study. Nutrients. 2021 Jun 15;13(6). https://doi.org/10.3390/nu13062047
Morillon C, Le Goff M, Gattoussi S, Korobelnik JF, Rougier MB, Schweitzer C, Delcourt C, Delyfer MN. Incidence, Progression, and Risk Factors of Epiretinal Membranes in the Elderly. Retina. 2021 Mar 1;41(3):495-504. https://doi.org/10.1097/iae.0000000000002871
Chuy V, Gentreau M, Artero S, Berticat C, Rigalleau V, Peres K, Helmer C, Samieri C, Feart C. Simple Carbohydrate Intake and Higher Risk for Physical Frailty Over 15 Years in Community-Dwelling Older Adults. J Gerontol A Biol Sci Med Sci. 2022 Jan 7;77(1):10-8. https://doi.org/10.1093/gerona/glab243
Prezelin-Reydit M, Madden I, Macher M-A, Salomon R, Sellier-Leclerc A-L, Roussey G, Lahoche A, Garaix F, Decramer S, Ulinski T, Fila M, Dunand O, Merieau E, Pongas M, Zaloszyc A, Baudouin V, Berard E, Couchoud C, Leffondre K, Harambat J. Preemptive Kidney Transplantation Is Associated With Transplantation Outcomes in Children: Results From the French Kidney Replacement Therapy Registry. Transplantation. 2022 Feb 1;106(2):401-11. https://doi.org/10.1097/tp.0000000000003757