GHiGS
Global Health in the Global South
Olivier MARCY, MD, PhD, GhiGS director
Renaud BECQUET, PhD, Research Director at Inserm, GhiGS deputy director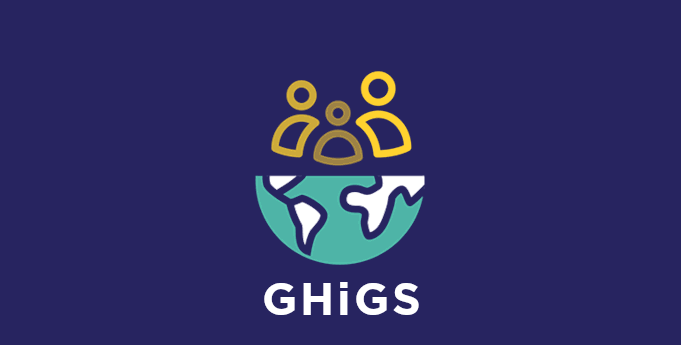 Details
Centre de recherche INSERM U1219
Université de Bordeaux – ISPED Case 11
146 rue Léo-Saignat
33076 BORDEAUX cedex
Contact
Elodie Vernoux
Gwenaëlle Clouet
Elodie Rabourdin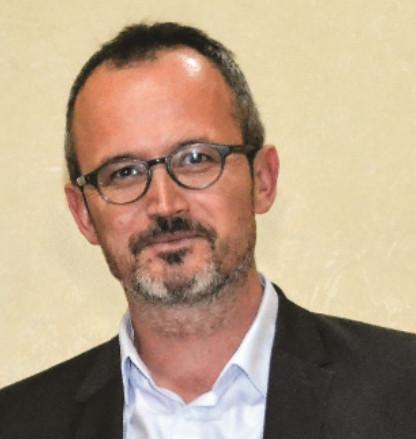 Dr Olivier Marcy
MD, PhD, GHIGS Director
Olivier Marcy is a clinical epidemiologist and researcher at the University of Bordeaux and research director at IRD (French Institute for Research and Sustainable Development).
> Read more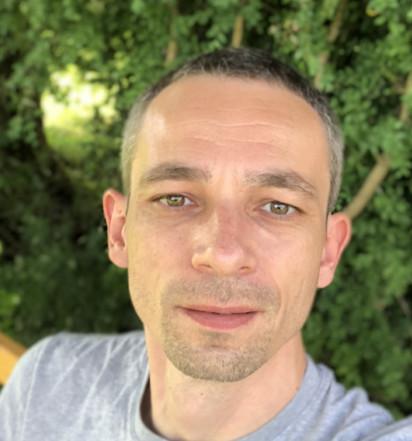 Dr Renaud Becquet
PHD, GhiGS Deputy director
Renaud BECQUET, senior scientist at Inserm, has a PhD and a HDR in epidemiology (University of Bordeaux).
> Read more
Objectives
The objectives of the GHiGS team are:
to produce data on diseases affecting the global south, their epidemiology, risk factors and consequences;
to use these findings to design and to evaluate innovative interventions at individual and population level, which are effective, but also equitable and sustainable, and contribute to the advancement of global health.
Per the definition of Koplan et al. (The Lancet 2009;373(9679):1993-5), global health is an area for study, research, and practice that places a priority on improving health and achieving equity in health for all people worldwide. Global health emphasizes transnational health issues, determinants, and solutions; involves many disciplines within and beyond the health sciences and promotes interdisciplinary collaboration; and is a synthesis of population-based prevention with individual-level clinical care.
Per the definition of the World Bank, the global south is made up of Africa, Latin America and the Caribbean, Pacific Islands, and the developing countries in Asia, including the Middle East.
Research areas
Scientific orientations of the research team
The GHiGS team aims to contribute to improving health at individual and population level in countries from the Global South and to contribute to reducing health inequities between countries, as well as within countries.
Low- and middle-income countries, and in particular in Sub-Saharan Africa, are going through major changes including epidemiologic, sociodemographic, economic, agronomic, technological, and climatic transitions. At the same time, they are carrying the triple burden of: (i) infectious diseases, including HIV, tuberculosis, malaria, hepatitis and a number of other emerging infectious disease threats (including hemorrhagic fevers and other epidemics); (ii) growingly prevalent non-communicable diseases (NCDs; diabetes, cancers, hypertension, obesity), and (iii) unprecedented outdoor pollutions and environmental threats. The GHiGS team aims to respond to these major transitions and new challenges through integrated, multi-level and inter-disciplinary research approaches in the context of the Global South.
Among the key highlights of the past five years, the GHiGS team contributed to a major revision in the international HIV treatment guidelines issued by the World Health Organization and was among the rare research teams worldwide having conducted a treatment trial to reduce mortality during the Ebola virus disease epidemic in West Africa.
In the coming years, the GHiGS team will strengthen and expand two key research themes, i.e. infectious diseases and mother and child health issues, to address new challenges in the field of diagnosis, care, and treatment and beyond.
Find out more
Main publications
Accrombessi M, Fievet N, Yovo E, Cottrell G, Agbota G, Massougbodji A, Cot M, Briand V. Prevalence and associated risk factors of malaria in the first trimester of pregnancy: a pre-conceptional cohort study in Benin. J Infect Dis. 2018 (in press).
Iwuji C, Orne-Gliemann J, Larmarange J, et al. Universal Test and Treat and the HIV epidemic in rural South Africa; a community cluster randomized trial. Lancet HIV. 2018 Mar;5(3):e116-e125.
Jaquet A, Tchounga B, Tanon A, Bagny A, Ekouevi DK, Traore HA, Sasco AJ, Maiga M, Dabis F. Etiology of hepatocellular carcinoma in West Africa, a case-control study. Int J Cancer. 2018 Mar 23. [ahead of print].
Marcy O, Tejiokem M, Msellati P, Truong HK, Do CV, Tran ND, (…)  Blanche S, for the ANRS 12229 PAANTHER 01 Study Group. Mortality and its determinants in ART-naive HIV-infected children with a suspicion of tuberculosis, an observational cohort study. Lancet HIV. 2018;5(2):e87-e95.
Arikawa S, Rollins N, Jourdain G, et al. Contribution of maternal ART and breastfeeding to 24-month survival in HIV-exposed uninfected children: an individual pooled analysis of African and Asian studies. Clin Infect Dis. doi: 10.1093/cid/cix1102
Oyeledun B, Phillips A, Oronsaye F, Alo O, Shaffer N, Osibo B, (…)  Becquet R. The effect of a continuous quality improvement intervention on retention-in-care at 6 months postpartum of pregnant women and mothers in an HIV antiretroviral programme in Northern Nigeria: results of a cluster randomized controlled study. J Acquir Immune Defic Syndr. 2017;75 Suppl 2:S156-S164.
Foster G, Orne-Gliemann J, Font H, et al. The impact of facility-based mother support groups on retention in care and PMTCT outcomes in rural Zimbabwe: the EPAZ cluster-randomised controlled trial. J Acquir Immune Defic Syndr. 2017; 75(Suppl 2): S207-15.
Badje A, Moh R, Gabillard D, Guéhi C, Kabran M, Ntakpé JB, (…) Eholie SP, Anglaret X. Effect of isoniazid preventive therapy on risk of death in west African, HIV-infected adults with high CD4 cell counts: long-term follow-up of the Temprano ANRS 12136 trial. Lancet Glob Health. 2017;5(11):e1080‑9
Sissoko D, Duraffour S, Kerber R, Kolie JS, Beavogui AH, Camara AM, (…) Malvy D, Carroll M, Anglaret X, Gunther S. Persistence and clearance of Ebola virus RNA from seminal fluid of Ebola virus disease survivors: a longitudinal analysis and modelling study. Lancet Glob Health. 2017;5(1):e80‑
Marcy O, Ung V, Goyet S, et al. Performance of Xpert MTB/RIF and Alternative Specimen Collection Methods for the Diagnosis of Tuberculosis in HIV-Infected Children. Clin Infect Dis. 2016; 62(9): 1161-8.
Orne-Gliemann J, Zuma T, Chikovore J, et al. Community perceptions of repeat HIV-testing: experiences of the ANRS 12249 Treatment as Prevention trial in rural South Africa. AIDS Care. 2016; 28 Suppl 3: 14-23.
Sissoko D, Laouenan C, Folkesson E, M'Lebing A-B, Beavogui A-H, (…) Anglaret X, Malvy D. Experimental Treatment with Favipiravir for Ebola Virus Disease (the JIKI Trial): A Historically Controlled, Single-Arm Proof-of-Concept Trial in Guinea. PLoS Med. 2016;13(3):e1001967
Ouattara EN, Robine M, Eholie SP, et al. Laboratory Monitoring of Antiretroviral Therapy for HIV Infection: Cost-Effectiveness and Budget Impact of Current and Novel Strategies. Clin Infect Dis 2016; 62(11): 1454-62.
Danel C, Moh R, Gabillard D, Badje A, Le Carrou J, Ouassa T, (…) Eholié SP, Anglaret X. A Trial of Early Antiretrovirals and Isoniazid Preventive Therapy in Africa. N Engl J Med. 2015; 373(9): 808-22.
Jaquet A, Odutola M, Ekouevi DK, Tanon A, Oga E, Akakpo J, (…) Dabis F; IeDEA West Africa Collaboration. Cancer and HIV infection in referral hospitals from four West African countries. Cancer Epidemiol. 2015 Dec;39(6):1060-5.
Rollins NC, Becquet R, Orne-Gliemann J, et al. Defining and analyzing retention-in-care among pregnant and breastfeeding HIV-infected women: unpacking the data to interpret and improve PMTCT outcomes. J Acquir Immune Defic Syndr. 2014; 67 Suppl 2: S150-6.