ACTIVE
Aging, chronic diseases, technology, disability, and environment.
Dr Hélène AMIEVA, PhD, ACTIVE Director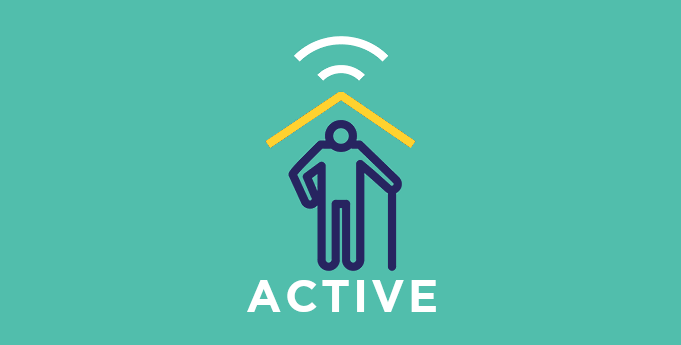 Details
Centre de recherche INSERM U1219
Université de Bordeaux – ISPED
146 rue Léo-Saignat
33076 BORDEAUX cedex
Contact
Marie-Hélène Sage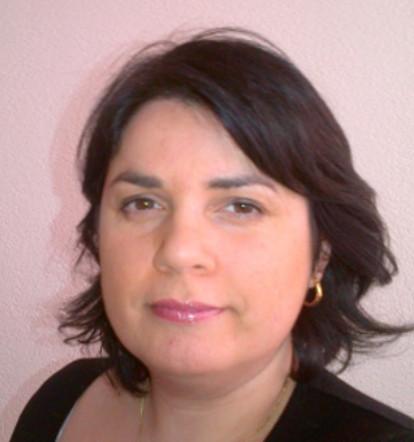 Pr. Hélène Amieva
PhD, ACTIVE Director
Hélène Amieva has a PhD in Neurosciences. After one year of post-doctoral fellowship at the Psychology Department of Aberdeen University (UK), she has been working in the CNRS as a permanent researcher for 9 years. She is currently Professor of Psychogerontology in Bordeaux University.
> Read more
Objectives
The ACTIVE team involves epidemiologists, psychologists, cognitive scientists, geriatricians, physical therapists, neurologists and a psychiatrist with the aim of studying: (1) intrinsic capacities of individuals and environmental factors contributing to develop/maintain/reduce functional capacity in the context of acute/chronic disease, disability, and/or old age; and (2) innovative strategies based on the optimization of such factors.
Research area
The first Research axis investigates to what extent intrinsic capacity and environments contribute to develop/maintain/reduce functional ability (coordinated by Karine Pérès):
Functional trajectories of aging process are studied through a continuum distinguishing robustness, pre-frailty, frailty, and activity limitation. We examine their determinants through a multidimensional approach considering intrinsic capacities (cognition, depression, sensory impairments, personality trait…) and environmental factors (family support, social network, (un)adapted home, professional assistance, digital technologies) that may influence the sequence and speed of functional deterioration. The heterogeneity of these trajectories is explored in several prospective population-based and clinical studies: PAQUID, AMI, 3C, CONSTANCES, COGLOC…
Taking advantage of the ongoing cohort studies, the PA-COVID sub-study, set up very shortly after the first COVID-19 lockdown in France, aims at providing valuable knowledge on older adults' social and psychological experiences of the COVID-19 crisis and their impact on cognitive, mental and functional health.
The second Research axis focuses on innovative strategies based on the optimization of individuals' intrinsic capacity and/or environments (coordinated by Hélène Sauzéon):
As an example of strategies based on optimised environments, the French Alzheimer village opened in 2020 in the city of Dax is an experimental village, hosting 120 persons with Alzheimer's disease. Built like a traditional village with a historic center, medical institution stigmas are avoided to make the environment feel home-like. Equipped with places to live (restaurant, hair salon, grocery, library…), it aims at providing a home-like environment optimizing the opportunities for participating in daily activities and social life with other people. A 5-year research program evaluating whether this model is successful compared to traditional nursing homes is ongoing.
Find out more
Main publications
Arheix-Parras S, Barrios C, Python G, Cogne M, Sibon I, Engelhardt M, Dehail P, Cassoudesalle H, Moucheboeuf G, Glize B. A systematic review of repetitive transcranial magnetic stimulation in aphasia rehabilitation: leads for future studies. Neurosci Biobehav Rev. 2021 Apr 20;127:212-41. https://doi.org/10.1016/j.neubiorev.2021.04.008
Cassoudesalle H, Petit A, Chanraud S, Petit H, Badaut J, Sibon I, Dehail P. Changes in resting-state functional brain connectivity associated with head impacts over one men's semi-professional soccer season. J Neurosci Res. 2021 Feb;99(2):446-54. https://doi.org/10.1002/jnr.24742
David R, Cassoudesalle H, Chhun H, Compagnat M, Amaghnouj K, Leclere FM, Moucheboeuf G, Glize B, De Seze M. Informative booklet enhances adherence to brace in young people with idiopathic scoliosis. Ann Phys Rehabil Med. 2021 Jul;64(4):101420. https://doi.org/10.1016/j.rehab.2020.06.005
Hernandez-Ruiz V, Meillon C, Avila-Funes JA, Bergua V, Dartigues JF, Koleck M, Letenneur L, Ouvrard C, Peres K, Rascle N, Tabue-Teguo M, Amieva H. Older Adults and the COVID-19 Pandemic, What About the Oldest Old? The PACOVID Population-Based Survey. Front Psychiatry. 2021 Aug 20;12:711583. https://doi.org/10.3389/fpsyt.2021.711583
Hucteau E, Noize P, Pariente A, Helmer C, Peres K. ADL-dependent older adults were identified in medico-administrative databases. J Clin Epidemiol. 2021 Nov;139:297-306. https://doi.org/10.1016/j.jclinepi.2021.06.014
Knopman DS, Amieva H, Petersen RC, Chetelat G, Holtzman DM, Hyman BT, Nixon RA, Jones DT. Alzheimer disease. Nat Rev Dis Primers. 2021 May 13;7(1):33. https://doi.org/10.1038/s41572-021-00269-y
Mazon C, Etchegoyhen K, Saint-Supery I, Amestoy A, Bouvard M, Consel C, Sauzeon H. Fostering parents-professional collaboration for facilitating the school inclusion of students with ASD: design of the "ToGather" web-based prototype. Educ Technol Res Dev. 2021 Dec 2:1-32. https://doi.org/10.1007/s11423-021-10073-w
Pech M, Sauzeon H, Yebda T, Benois-Pineau J, Amieva H. Falls Detection and Prevention Systems in Home Care for Older Adults: Myth or Reality? JMIR Aging. 2021 Dec 9;4(4):e29744. https://doi.org/10.2196/29744
Peres K, Ouvrard C, Koleck M, Rascle N, Dartigues JF, Bergua V, Amieva H. Living in rural area: A protective factor for a negative experience of the lockdown and the COVID-19 crisis in the oldest old population? Int J Geriatr Psychiatry. 2021 Dec;36(12):1950-8. https://doi.org/10.1002/gps.5609
Zamudio-Rodriguez A, Dartigues JF, Amieva H, Peres K. A Literature Review of Healthy Aging Trajectories through Quantitative and Qualitative Studies: A Psycho-epidemiological Approach on Community-dwelling Older Adults. J Frailty Aging. 2021 Nov 24;10(3):259-71. https://doi.org/10.14283/jfa.2020.62