PHARes
Population Health trAnslational Research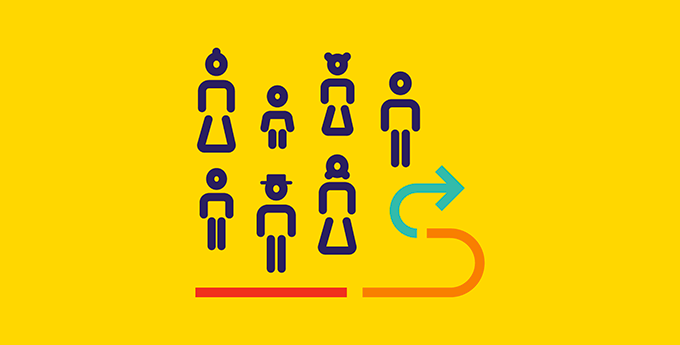 Details
Centre de recherche INSERM U1219
Université de Bordeaux, ISPED case 11
146 rue Léo-Saignat
33076 BORDEAUX cedex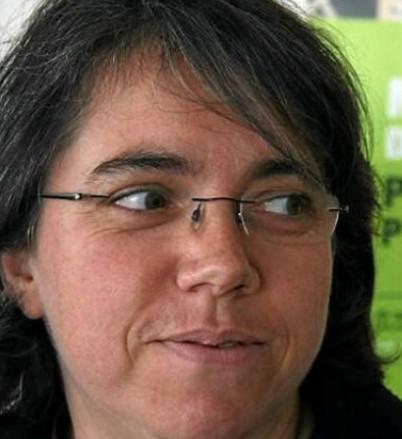 Dr. Carole Dufouil
PhD, PHARes director
Carole Dufouil is a research director at Inserm Center UMR1219 (Bordeaux Population Health) in Bordeaux, and director of the PHARes team (Population Health trAnslational Research).
> Read more
Objectives
The PHARes Team aims to improve our understanding of and act upon the greatest risks and threats to population health, representing a large share of morbidity and mortality as well as social determinants of health and healthcare expenditure.
Through this translational approach, We seek to reduce, the impact of these risks and treats (taking into account social and environmental inequalities, including inequalities in access to healthcare) by:
Improving risks factors and inequalities measurement with real-world data and methods developed for and applied to observational studies and thus providing the evidence based for a critical building block for action.
Developing innovative methods (observational and experimental) for the development and evaluation of complex population health interventions.
Analysing of social and political processes underlying the unequal distribution of risks and health inequities in order to influence decision-making.
Research axis
The team works on five topics
1. Methods for population health intervention research (Linda Cambon)
This topic involves conducting research on research (meta-research) on concepts and methods for the evaluation of prevention and health promotion interventions. The questions cover all stages of the approach, from the development to the scaling up of an intervention,
2. Social determinants, migrations dynamics, environment & health (Stéphanie Vandentorren, Laurence Kotobi).
This research theme relies on a strong interdisciplinary convergence on the cross-cutting themes of social inequalities, deprived populations, environmental risks and their relation to population health and health inequalities. Our research questions address the following issues:
Social determinants of maternal, child, sexual & reproductive health among vulnerable populations
Health status and healthcare access of vulnerable populations.
Innovative approaches to advance health and health equity in decision-making processes at territorial level.
Find out more
2021 key publications
Cambon L, Alla F. Understanding the complexity of population health interventions: assessing intervention system theory (ISyT). Health Res Policy Syst. 2021 Jun 19;19(1):95. https://doi.org/10.1186/s12961-021-00743-9
Chamberlain JD, Rouanet A, Dubois B, Pasquier F, Hanon O, Gabelle A, Ceccaldi M, Krolak-Salmon P, Bejot Y, Godefroy O, Wallon D, Gentric A, Chene G, Dufouil C, Memento Study g. Investigating the association between cancer and the risk of dementia: Results from the Memento cohort. Alzheimers Dement. 2021 Sep;17(9):1415-21. https://doi.org/10.1002/alz.12308
Frison E, Proust-Lima C, Mangin JF, Habert MO, Bombois S, Ousset PJ, Pasquier F, Hanon O, Paquet C, Gabelle A, Ceccaldi M, Annweiler C, Krolak-Salmon P, Bejot Y, Belin C, Wallon D, Sauvee M, Beaufils E, Bourdel-Marchasson I, Jalenques I, Chupin M, Chene G, Dufouil C, Group MCS. Diabetes Mellitus and Cognition: Pathway Analysis in the MEMENTO Cohort. Neurology. 2021 Aug 24;97(8):e836-e48. https://doi.org/10.1212/wnl.0000000000012440
Martin-Fernandez J, Aromatario O, Prigent O, Porcherie M, Ridde V, Cambon L. Evaluation of a knowledge translation strategy to improve policymaking and practices in health promotion and disease prevention setting in French regions: TC-REG, a realist study. BMJ Open. 2021 Sep 30;11(9):e045936. https://doi.org/10.1136/bmjopen-2020-045936
Schwarzinger M, Watson V, Arwidson P, Alla F, Luchini S. COVID-19 vaccine hesitancy in a representative working-age population in France: a survey experiment based on vaccine characteristics. Lancet Public Health. 2021 Apr;6(4):e210-e21. https://doi.org/10.1016/S2468-2667(21)00012-8
Cambon L, Schwarzinger M, Alla F. Increasing acceptance of a vaccination program for coronavirus disease 2019 in France: A challenge for one of the world's most vaccine-hesitant countries. Vaccine. 2022 Jan 21;40(2):178-82. https://doi.org/10.1016/j.vaccine.2021.11.023
Caumette E, Di Meglio A, Vaz-Luis I, Charles C, Havas J, de Azua GR, Martin E, Vanlemmens L, Delaloge S, Everhard S, Martin A-L, Merimeche AD, Rigal O, Coutant C, Fournier M, Jouannaud C, Soulie P, Cottu P-H, Tredan O, Menvielle G, Dumas A. Change in the value of work after breast cancer: evidence from a prospective cohort. J Cancer Surviv. 2022 Mar 10. https://doi.org/10.1007/s11764-022-01197-w
Motreff Y, Pirard P, Vuillermoz C, Rabet G, Petitclerc M, Stene LE, Baubet T, Chauvin P, Vandentorren S. Mental health care utilization by first responders after Paris attacks. Occup Med (Lond). 2022 Feb 22;72(2):81-90. https://doi.org/10.1093/occmed/kqab150